Amizmiz: At the Intersection of Berber Culture and the High Atlas
This Berber town is the junction between Marrakech to the north and the many Berber villages of the High Atlas Mountains.
---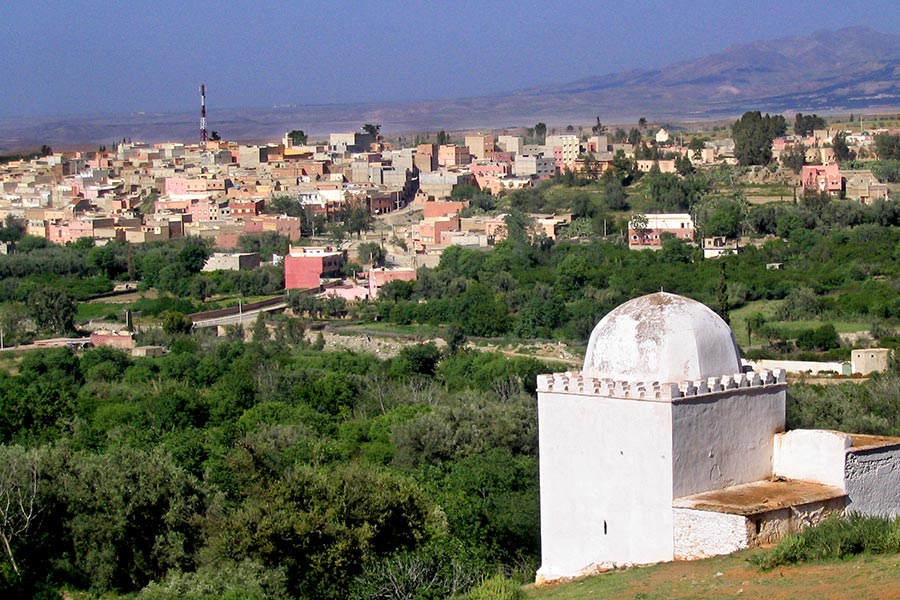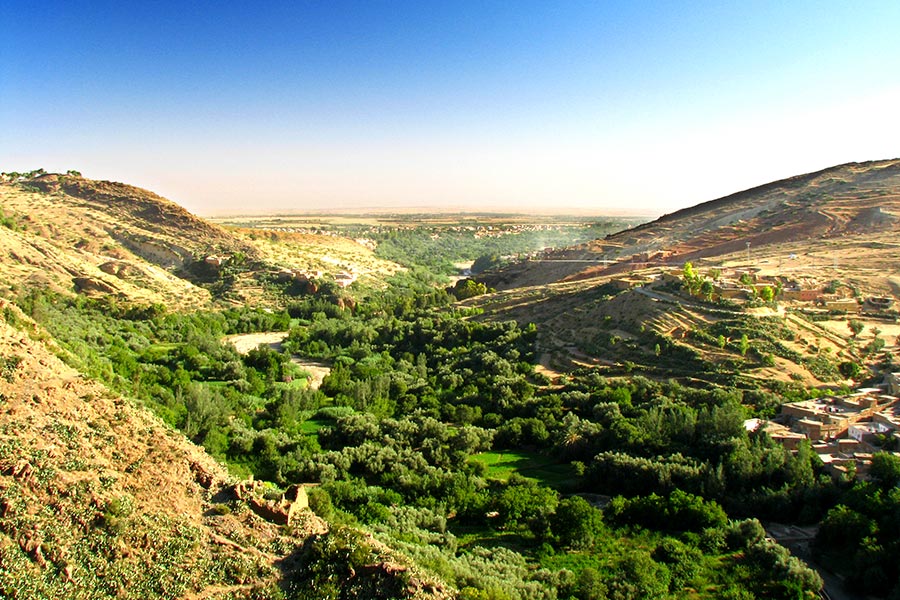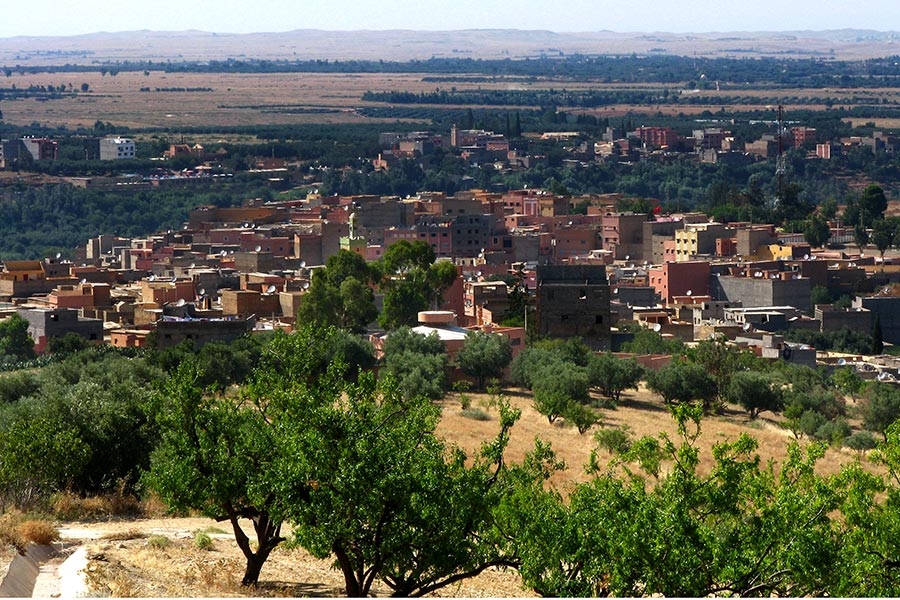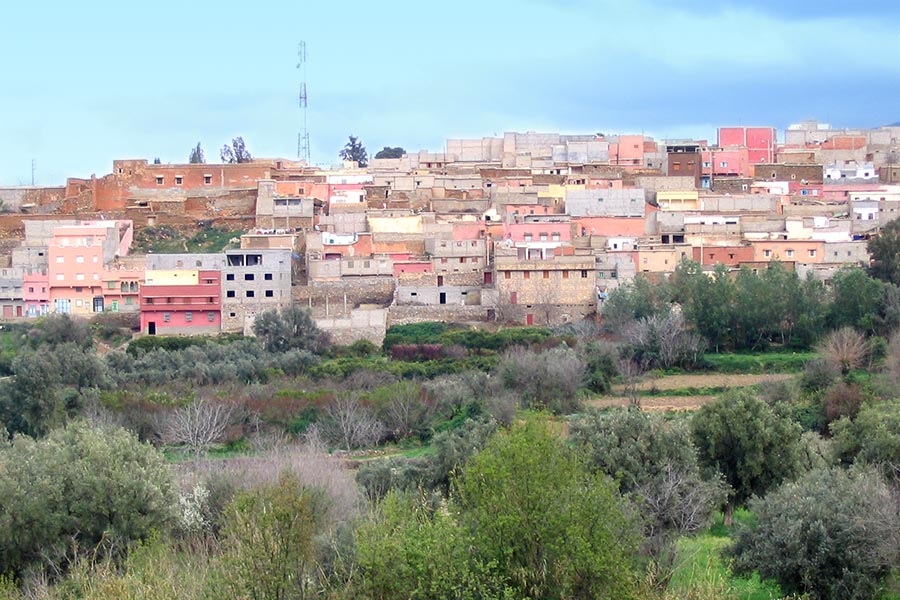 All our excursions are based in Amizmiz (pronounced AMZ-meez), a small Berber town nestled into the foothills of the High Atlas mountain range about an hour south of Marrakech. All excursions begin and end here, but the day is mostly spent visiting the smaller, remote Berber villages that are located in the hills surrounding Amizmiz.

There are many options to get to Amizmiz from Marrakech. See our transport page for more details.

About Amizmiz
Amizmiz is an ancient town that has been a part of recorded history for many centuries. Geographically, it lies at a critical juncture point between the large city of Marrakech to the north and the vast number of small, remote Berber villages that are spread throughout the High Atlas mountains. These villages depend upon Amizmiz for governmental services, secondary education, transport beyond the area, and as a commercial exchange point for food and other products.

In fact, Amizmiz hosts the most famous Berber souk (weekly market) in the region. Every Tuesday, hundreds of small farmers descend upon Amizmiz from these mountain villages, bringing whatever fruits, vegetables, grains, or livestock they are ready to sell in town. In return, merchants from Marrakech along with local merchants sell items unavailable in the mountains: tea, coffee, sugar, packaged foods, cooking items, clothing, electronics, and much more. In recent years, Amizmiz has also been in the news because of increased commercial interest in local mines.

Whether you are interested in the visiting the smaller local villages or seeing the famous weekly market, Berber Travel Adventures can help you explore the area. See our excursions page for more information.